Sponsors
Thank you to all the sponsors of the LO-ANH Foundation (LOAN Stiftung)
"Kindness in words creates confidence. Kindness in thinking creates depth. Kindness in giving creates love."
Lao-Tzu
The Foundation's Sponsors
Your contribution makes it possible for us to carry out projects to help children  
Bronze Sponsors
Amazon Europe, Thuy Arndt, Augmentum Consult GmbH, Rita Bauer, Albert Baumann Mineralölvertrieb, Fiona Beenker, Brigitte Behlich, Marco und Mara Beicht, Horst Bernhard, Norbert Berndt, Cornelia Bickel, Elektro Birk (Herbert und Petra), Dr. Selma und Alexander Blättner, Manfred und Helga Bodewig, Roswitha Böttge, Frau Boucher, Brigitte Clasen, Chu Tien Dung, Christiane Creutzberg-Matte, Cuong Ngo, Dickmann Projektentwicklung GmbH & Co. KG, Diego am Orde, Dr. Ralf und Stefanie Dietrich, Dieu Linh Doan, Duc Nguyen, Duy Tung, Peter Eckstein, EuropaPark Rust, Birgit Ewald, Jan Exner, Frank Fischer, Maik und Annika Förster, Jochen Fraas, Detlev und Tanja Frankenberger, Raymond Froböse, Alexandra Gansert, Daniel Gaucher, Jean-Pierre und Nathalie Gaucher, Harald Geis, Gökhan Alatas, Rüdiger Gollücke, Werner Grandick, Mirjam Grössle, Hans Grosshauser, Marlo Gutmann, Holger und Heike Haberer, Jörg Hachmeister, Prof. Donau-Peter und Dr. Maria Haeder, Birgit Hahn, Helga Hahner, Hieu Nguyen, Karin und Manfred Hilger, Dr. Rolf und Gisela Hoefermann, Andreas Höfermann, Lydia Hoferer, Patrick Hoferer, Peter Hoferer, Bernhard Horst, Dr. Hubert GmbH + Co, Franz Huber, Werner Huemer, Huong Tran Thi Thu, Huy Phan Ke, Inner Wheel Nordschwarzwald, Elvire und Klaus Jacob, Jamila´s Beauty Management Baden-Baden, Jan Exner Team GmbH, Jani Design GmbH, Anette Jarosch, Familie Tobias Joch, Carl Kaechelen GmbH, Hubert und Ursula Kilb, Wolfgang und Monika Klages, Dr. Mirco und Tatjana Kmitta, Ute Koch, Christoph Kohler, Beate Kohlgrüber, Monika Kopf, Verena Kreth, Holger Kristes, Helmut und Rosmarie Krüger, Joachim und Isabell Kupfer, Guido und Heidi Kühn, Armin und Michaela Lang, Martina Lau, Wolfgang Lauer, Annie Le Da, Birgit Lemm, Liberty Betriebsges. mbH & Co K.G., Linh H., Familie Dieter Magin, Familie Konstantin Magin, Kevin Mainusch, Stefan Maier, Melanie Mayer Reiseservice, MB BeteiligungsgesellschaftmbH, Florenta und Klaus Melze, Meinlschmidt Walter, Hilse Michelberger, Dr. Gianpiero & Oksana Miglietti, Minh Pham Hoang, Evelin Mostue, Seraphine Müller, Stefan und Bettina Müller, Carmen und Mathias Muthny, Thuy Hang Ngo, Hoang Ngoc, Huong Do, Ngoc Linh le, Ngoc Phu Bui, Duc Nguyen, Elisabeth Nguyen, Quangluan Nguyen, Nguyen Kim Nu Thu Thuy, Nguyen Anh Kim, Thuy Dara Nguyen, Ninh Tran Thi Hang, Noc Chio, Berndt Norbert, Quy Don Pham, Phuong Mai Mai, Tamara Pieper Mediaberatung, Planet Kaisen Stiftung, Cordula Plies, Rita Pospiech, pro med instruments GmbH, Henriette Raden, Nikita Radic, Alaleh Rayan, Gerd Rebler, Dr. Wolfgang Reik, Diana Reimer, Birgit Riebel, Römisch-katholische Kirchengemeinde Walsbronn-Karlsbad "Eine-Welt-Kreis Waldbronn-Karlsbad", Jürgen Rudolf, Michael Ruppert, Felix Rust, Jochen Sautter, Philipp Schäfer, Joachim Schill, Reinhard Schill, Doris Schmidts-Riemensperger, Michael und Simona Ruppert, Raphael Sackmann, Jochen und Melanie Sautter, Reinhard und Barbara Schill, Joachim Schill, Dr. Claus Schmiederer, Konrad Schmidt, Hannes Schmidt Medias, Doris und Julian Schmidts-Riemensperger, Urszula Walentina Schön-Sandorski, Brunhilde Schneider, Irmi Schneider-Ritter, Sabine Spaeth Modenschau-Agentur Top-S, Nico Schröder, Regina und Hans Joachim Storck, Renate Schullehner, Gudrun Schulz, Matthias und Linda Schüle, Sabine Schwandtner, Rolf Sedemund, Prof. Karsten Sesemann, Christa and Peter Sick, Friedrich Sick, Boris Slatina, Sabine Späth, Status-Verlag GBR, Stage Concept GmbH, Birgit Stahl, Manfred Steffen, Thanh Mai Vu, Thanh Nhat Vu, Thanh Tam Duong, Thanh Van Vuong, Erwin und Elke Tiedemann, Linh Tran, Thi Kim Chinh Tran, Thi Ngoc An Nguyen Pham, Thi Thu Huong Nguyen, To Trinh, Truong Thi Thu Thuy, Tuan Nguyen, Tu Nguyen, Hubert Unfall, Van Vuong, Brigitte und Siegfried Vierling, Axel Vollmer, Ralf Wagner-Dietrich, WEIBSICHT Baden-Baden, Kathrin Weigelt, Erik Weissbecker, Uta West, Alexandra und Wolfgang Wiedemer, Birgit Wiesmeth, Werner Wircharz, Gudrun und Michael Wolber, Michael Wolber, Susanne W., Angelika Wunsch, Xuan Truong Nguyen, Tamer Yavasoez

Unsere "Rettende Engel" (für ein Kind oder mehr) für Projekt Nr. 13 sind: Barbara Amhofer, Andrea Isabella Anzer-Licht, Petra Bähr, Oliver Basten und Christina Teles Da Cunha Basten, Yvonne Becker, Fiona Joan Beenker, Horst Bieser, Birgit Boersig, Waldemar Braun, Patric Breithaupt, Dr. Axel und Corinna Buchholz, Chiara Buchholz, Niklas Buchholz, Gerhard Manfred und Gudrun Cörper, Gerda und Wolfgang Deubzer, Cuong Dinh, Heike Discher, Michaela Doll-Lämmer, Thanh Khang Duong, Natascha Eisele, Britta Elstner, Lena Elstner, Tiziana Frazetta, F&S Gesellschaft für Dialogmarketing mbH, Burkhard und Christel Freyberg, Sabine Georgi Consulting, Maia und Rüdiger Golluecke, Jochen Gottschalk, Martina Gros, Kristin Graf, Ines und Mathias Gruendler, Johanna Hachtel, Heike Hartmann, Heinz Werner und Jutta Harzheim, Lea Harzheim, Susanne Heidler, Greet Hoppe-Simkens, Nicole Hornberger, Tobia Huber, Alexandra und Tobias Joch, Jovita Karau, Inge Kessler, Elke Kopf, Alina and Joachim Kunz, LandFrauenverein Untergröningen, Cornelia Lehmann-Waffenschmidt, Christine Lenz, Vera Susanne Edith Liebergesell, Dieter und Petra Magin, Konstantin und Verena Magin, Margrit Maier, Kevin Mainusch, Petra Mangold, Gabriele Moser, Stefan Müller, Regina Mueller-Killi, Tien Truong Nguyen, Ninh Tran Thi Hang und Jay, Jörg Oberländer, Nicole Oberle, Vincent Oßwald, Inna Penner, Vesna Plecic, Lothar und Karin Pfrommer, Natalie und Stephen Pfrommer, Karina Pohl, Beatrix Posselt, Ilona Prokoph, Thorsten Przygoda, Marion Reichle, reputatio AG Familie Riese, Birgit and Rolf Riebel, Martina Röhrle, Birgit Ruivo Branco Policarpo, Philipp Schäfer, Julia Schmidt-Dannert, Kathrin Schuette-Hauser, Freia Seifert, Valerie Sense, Heinz-Joachim Simon, Holger and Birgit Stahl, Tom Stecklum, Sabine Stütz, Natalie und Gerwin Tasche, Simone Tommerdich, Vuong Diem Phuong Ho, Margot Wicharz, Susanne Wunsch
Unsere "Weihnachtsengel" für "Projekt Nr. 00" (20) sind:
Matthias Albert, Oliver Basten und Christina Teles Da Cunha Basten, Marc, Bui und Thao Bednarz, Bettina Bellmer, Waldemar Braun, Dr. Axel Buchholz, Corinna Buchholz, Minh Chum, Gerhard Cörper, Quy Dao, Dieu Linh Doan, Daniel Diwiki, Thang Duong, Thanh Khang Duong, eastwest-trading GmbH, Marco Eckert, Heinz Erdweg, Bärbel Ferber, Annette Fritsch-Acar, Stefan und Antje Froestl, Matthias und Sabine Georgi, Maia und Rüdiger Gollücke, Kerstin Graf, Mirjam Grössle, Hai-Ly Le, Hannover Things, Heinz-Werner und  Jutta Harzheim, Thi Ha Le, Vuong Diem Phuong Ho, Thomas Hoppe und Greet Hoppe-Simkens, Familie Nicolas Hornung, Karl und Renate Huegel, Chris Jacobson, Tobias Joch, Claudia Johannsen, Najat Kedal, Alina und Joachim Kunz, Rainer Kunz, Igor Lankin, Hanna Lee, Prof. Dr. Marco Lehmann-Waffenschmidt, Sabine Leikep, Vera Liebergesell, Florian und Sabrina Link, Verena und Konstantin Magin, Dieter und Petra Magin, Manuela Markert, Christian Meder, Andrea Michaelsen, Stefan Müller, Arndt Mussgnug, Linh Pham My, Pham Ha My, Ha Ni, Thuy Hang Ngo, Hoang Ngoc, Kim Nguyen, Lien Huong Nguyen, Thuy Hoang Phuong Nguyen, Trung Nguyen, Jörg Oberländer, Marion Pfannenschwarz, Lothar und Karin Pfrommer, Hanna Phan, Pham Thi Minh Phuong, Christian Posselt, Quan (Hanoi), Nikita Radic, Alaleh Rayan, Christa Reis, Biggi Riebel, Felix Rust, Lan TSeifert, Marc Schäfer, Maik Scheske, Sabine Schwandtner, Hein-Joachim Simon, Boris Slatina, Gerwin und Natalie Tasche, Duong Thang, To Trinh, Hoang Tran Thi Thu und Thanh Nhat Vu, Liesel und Werner Waldschmidt, Anna Wentland, Werner Wicharz, Miroslaw Jozef Witoch, Gudrun und Michael Wolber, Wiebke U., Nicole Zinthäfner
Auch unseren Dank an alle anonymen Unterstützer!:)
SILVER
(€1,000.00 – €4,999.00)
Silber Sponsors
A. + C. Ammann, Börlind GmbH, CML Jakob-Hoeft- Stiftung, Maia und Rüdiger Goellücke, Thomas Hoppe und Greet Hoppe-Simkens, Dr. Marco Lehmann-Waffenschmidt, Karin und Lothar Pfrommer, Marc Dieter Schlindwein, Gabi und Jürgen Siegloch, anonymous sponsors
GOLD
(€5,000.00€ - €9,999.00)
Gold Sponsors
Anonymous Donators, CML-Jacob-Hoeft Stiftung, Maia and Rüdiger Goellücke, F&S Gesellschaft für Dialogmarketing mbH in Offenburg, Networker for Humanity (Heidelberg)
PLATINUM
(€10,000.00 - €19,999.00)
Platinum Sponsors
Anonymous sponsors, Maia und Rüdiger Goellücke
PHOENIX
(€20,000.00 or more)
Sponsors
IFC Europe Group from Kehl, Familie Stephan Müller, Firma TR-Electronic GmbH from Trossingen, Firma OLYMP Bezner KG from Bietigheim-Bissingen, Sternstunden e.V. from München
OTHER SUPPORTERS
abcdruck GmbH aus Heidelberg (Druckerei), Baden Medien (Live Magazin Baden) aus Baden-Baden, Blaich Druck GmbH aus Straubenhardt (Druckerei), Burda Verlag (Freizeit Revue) aus Offenburg, Dickmann Projektentwicklung GmbH & Co KG, ESY (Easter Spirit Youth), Dr. Hubert GmbH & Co, EuropaPark Rust, IFC Europe Sales GmbH aus Kehl, Inner Wheel Club Nordschwarzwald, inovex GmbH, Intersport aus Heilbronn, Jako Sportbekleidung aus Mulfingen-Hollenbach, Jani design, GmbH, Jamila´s Beauty Management aus Baden-Baden, Klambt Verlag (Bild Woche / Funk Uhr) aus Baden-Baden, Landfrauenverein Untergröningen (Strickgruppe), MB BeteiligungsgesellschaftmbH, Melanie Mayer Reiseservice, pro med instruments GmbH, Rotary Club Achern Bühl, S&G Automobil AG, Stage Concept GmbH, Sternstunden e.V., WEIBSICHT Baden-Baden
Thank you also to our anonymous sponsors!
Companies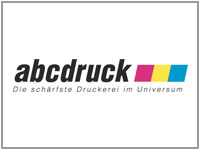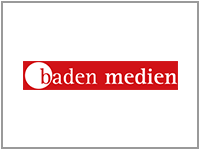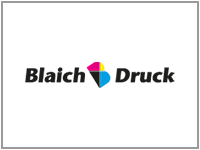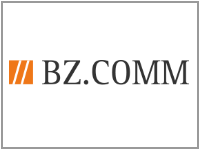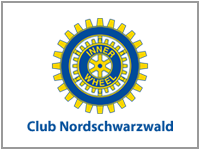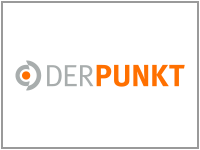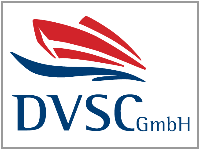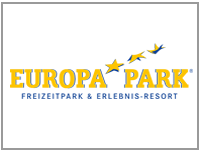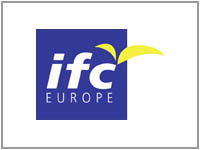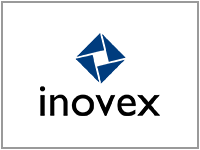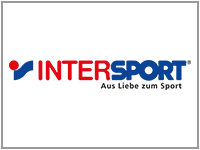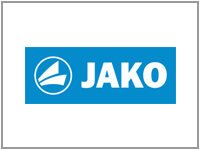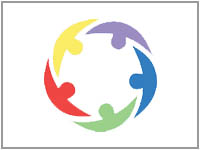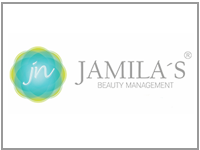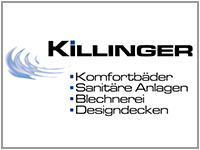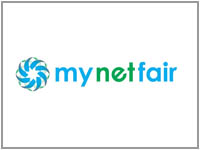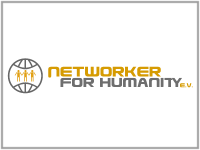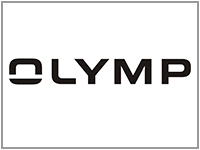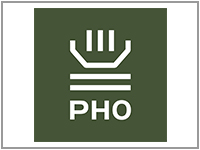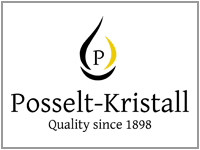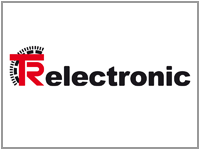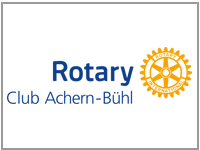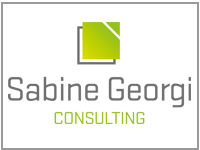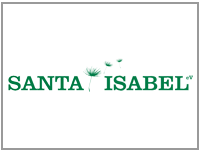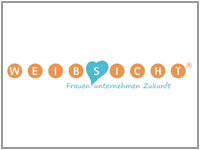 Contributions to the LO-ANH Foundation (LOAN Stiftung)
For sponsors with Silver Status or higher
For sponsors with Silver status or higher
The Foundation offers a special thank you to all sponsors who make a donation of €1,000.00 or more. The founder/author Isabelle Müller will hold a free reading at your company or private event. Unfortunately, the travel costs must be reimbursed separetly. Lodging costs for locations that require more than 300 km (one way) of travel may also apply.
Are you a sponsor with Silver status or higher who would like to schedule a time for Isabelle Müller to read from her book Lo-Anh – From the Life of a Phoenix? Use our contact form and we will put you in contact with her as soon as possible.